Wired Magazine Visits Shuvo Roy and The Kidney Project
UCSF School of Pharmacy - by
- February 25, 2018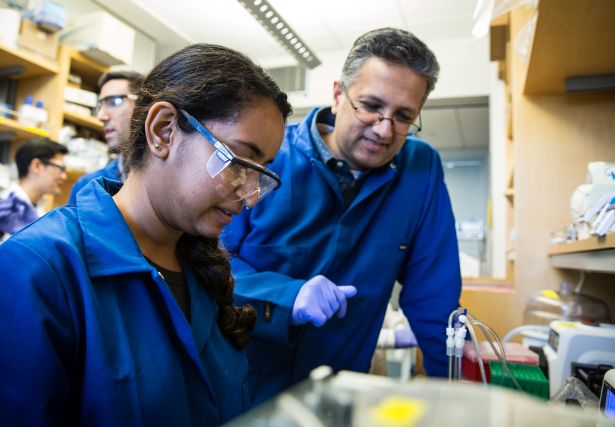 Kidney failure is a debilitating and ultimately deadly illness, and a health policy crisis. With 468,000 people on dialysis in the U.S., costing the government $31 billion dollars a year, very little money is spent on researching alternatives to current treatments.
Wired magazine's Megan Molteni visited Shuvo Roy, PhD, to check in on the progress of the implantable artificial kidney, which has been in the works for more than 20 years. Roy is a faculty member in the Department of Bioengineering and Therapeutic Sciences, a joint department of the UCSF Schools of Pharmacy and Medicine.
The implantable artificial kidney employs silicon filters, and will encapsulate living cells that would help recreate most of the essential functions of the kidneys.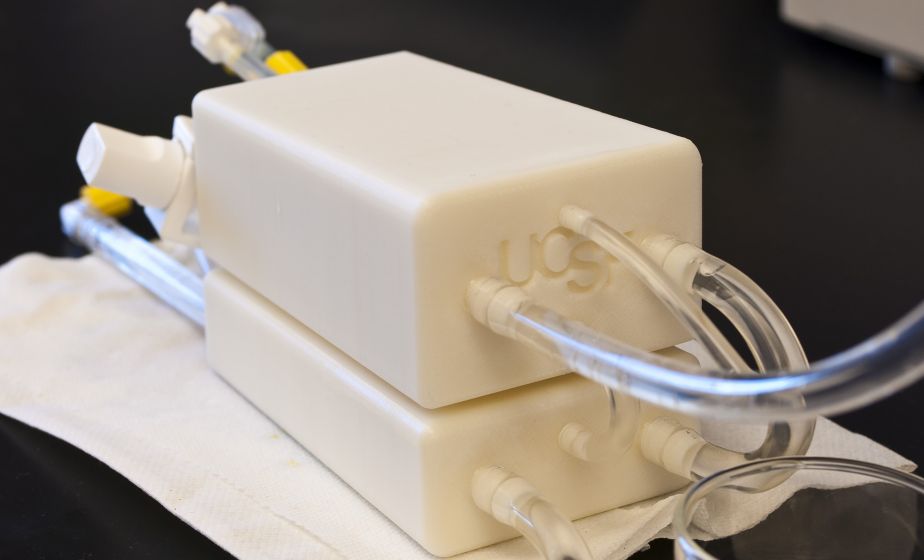 Prototype model of the bioartificial kidney—a compact, surgically implanted, free-standing device to treat end stage renal disease (ESRD). Image credit: 
© majedphoto.com

"Silicon is the most perfected man-made material on Earth," Roy told Wired. Buoyed by an outpouring of public interest and donations, the project is nearing early-stage human trials.
Roy is the director of The Kidney Project, which is co-directed by William Fissell, MD, at Vanderbilt University Medical Center. In addition to this project, Dr. Roy plays a a leadership role in numerous other interdisciplinary programs at UCSF including Surgical Innovations, Pediatric Device Consortium and the Biodevice Innovation Pathway. 
Related
Silicon isn't just for computers. It can make a pretty good kidney, too (Wired.com)